Get An Estimate For Your New Sunroom Here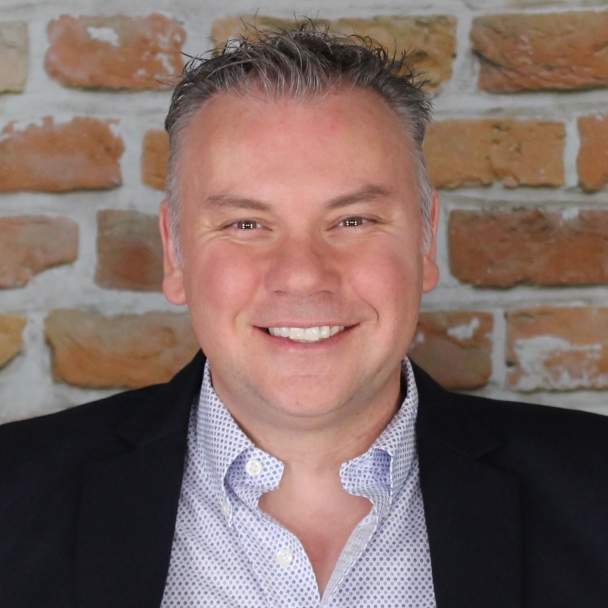 Pleased to meet you!
My name is Rob Stocki and I'll be happy to help you with your sunroom purchase and installation – from start to finish.
Process
The simple process describing the steps to easily get your sunroom, is described below.
Submit the online estimate form to get your estimate now.
Steps To Get Your New Sunroom:
Decide on the type of sunroom you want.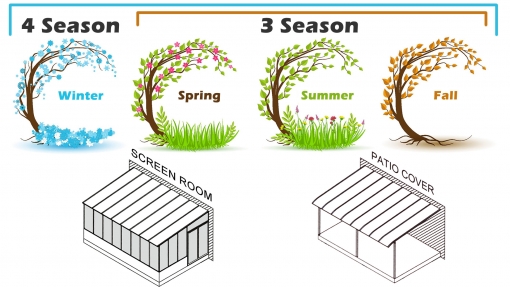 Decide on the shape of your sunroom.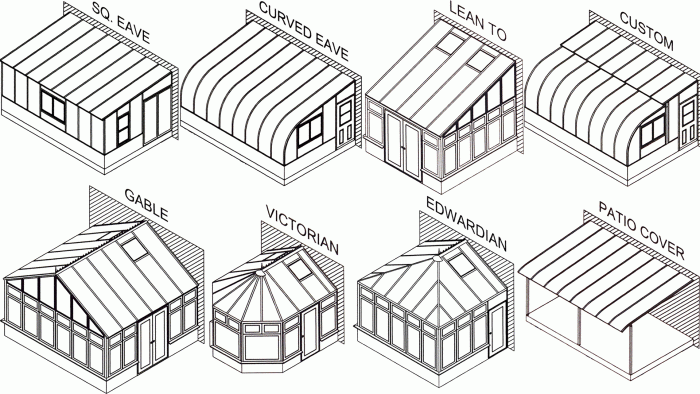 Square Eave
Curved Eave
Lean To
Custom
Gable
Victorian
Edwardian
Patio Cover
Think about the placement of your sunroom.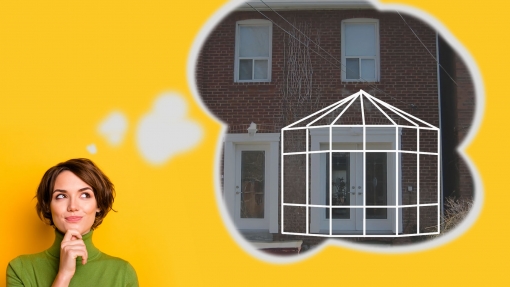 Decide on the wall you want your sunroom attached.
Consider the size of the sunroom you want.
Consider the direction your new sunroom will face (North, East, West or South).  We'll help you choose options that will make your sunroom more enjoyable based on the direction it faces.
Use your phone to take a "Before" picture.
Many people wish they took "Before" pictures.  You'll see how enjoyable it is to sit in your new sunroom and compare the beauty with what was nothing before.
Pictures will also help your next steps:
Help you create a measurement sketch of your desired sunroom.
Allow you to enclose pictures of the site to help with the estimate.
Measure the desired size of your new sunroom.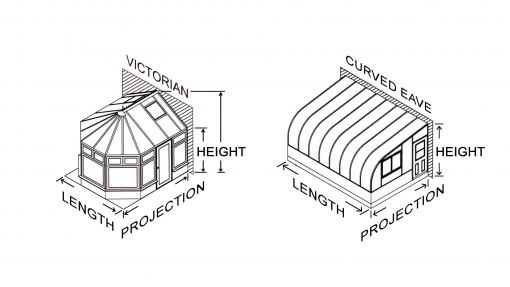 Record the desired dimensions of your new sunroom.  Be sure to capture:
Length
Projection
Height of your sunroom
For all measurements, you are looking for the outmost points.
Make a sketch concept of your new sunroom.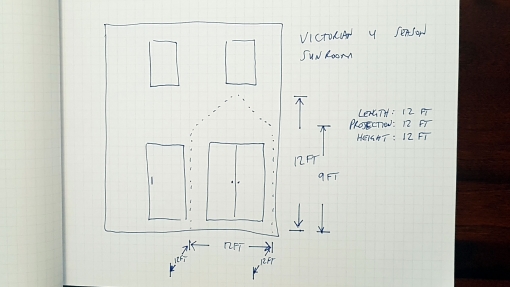 When measuring, be accurate but don't worry about pin-point precision – your measurements will serve as a "Guesstimate for the Estimate".
When you choose to move forward, we'll actually come and measure the site for you.
Use the online estimate form below to submit your design.
The form will allow you to send images including pictures of your sketch(es).   You'll need to make sure the images exist on the device you're using to fill out the form.
Be sure to note additional details you feel you would like us to include in your estimate.
Short Phone Call Estimate.
We'll call you for a short conversation regarding your choice in materials.  (Choices in materials affect the price).
Based on the materials you choose, we'll provide you a "ballpark estimate" and also answer any questions you may have.
If the estimate falls within your budget, we'll attend your home for a site visit.
The purpose of the site visit is to show you different types of glazings, colours and options available to you for your sunroom.  You'll see exactly how the glazings look against sunlight so you'll see exactly what you're buying.
We'll also remeasure the area to ensure our calculations are in good agreement prior to manufacture.
This is the time to decide whether you prefer professional installation or if you want to build the sunroom yourself.  If requested, we'll provide you a quote for installation.
Receive CAD drawings for your approval.
When you're ready to move forward, you'll place a deposit on your sunroom and your deposit is sent to the factory for CAD drawings will be created.
You'll have the ability to make changes to the plans as desired, including the placement of windows and doors until you're satisfied.
Timelines to receive CAD drawings are typically 7 days but may be higher during peak times.
Manufacturing of your sunroom begins.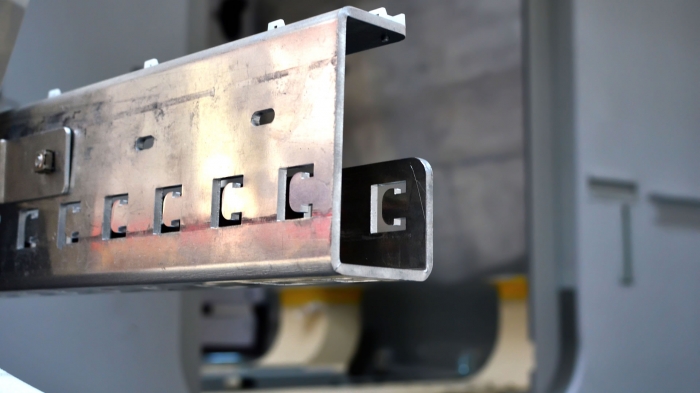 Once you're satisfied with the plans, manufacturing begins.  It takes approximately 7 days to produce the framework and crate the room for shipping.
While in the process of manufacturing you'll use the plans you've commissioned to obtain a building permit (if required).
Your sunroom gets shipped.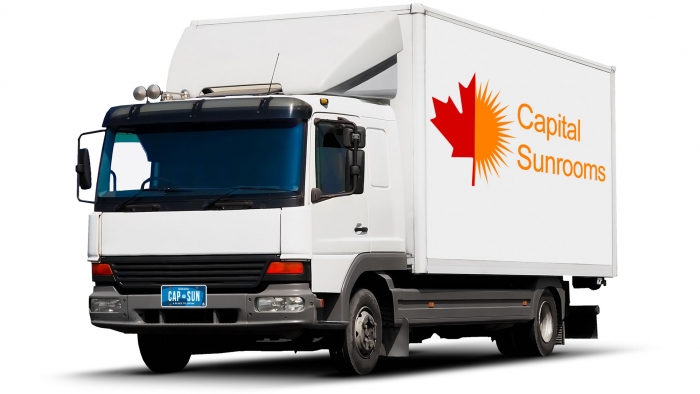 Your room will arrive within 30 days of product approval.
Once delivered, a cheque for the balance on the sunroom is due.
Your sunroom gets installed.
If you're installing yourself, you're on your way. 
If we're installing for you, the installation will begin usually within 24-48 hours of delivery.
For 3 season rooms, patio covers and screen rooms, installation is usually done within 3 days or less.
We complete and cleanup your new sunroom.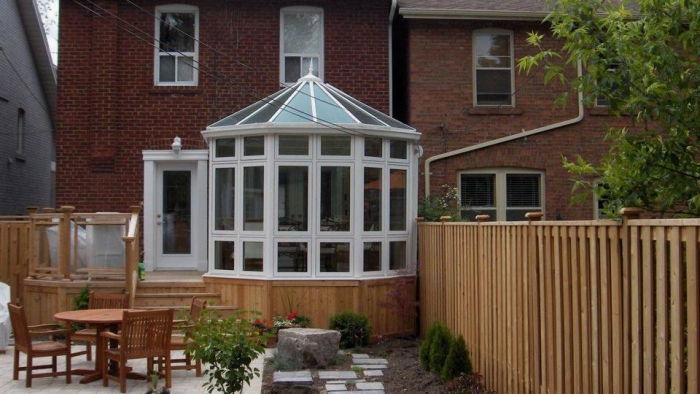 Your sunroom is almost ready!
We want to make sure you're happy with the installation and workmanship.
We'll clean up the mess, clean the windows and prepare your new sunroom for your first look at your finished product.
Congratulations!  It's time to enjoy your new sunroom!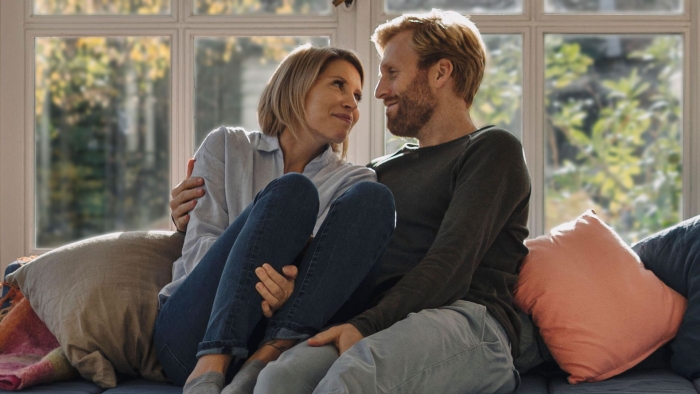 Congratulations and great choice!
Because your sunroom was engineered and manufactured to fit your home (unlike pre-fab kits), it's guaranteed to function without leaks or defects.
If you're like most customers, you'll remark that the real thing is so much nicer than the pictures.  That means peace of mind and bragging rights to your neighbours.
Enjoy!